50 opportunities to join the team at the forefront of domiciliary eye care
Richard Gibson, Managing Director at OutsideClinic, talks about our biggest ever recruitment drive.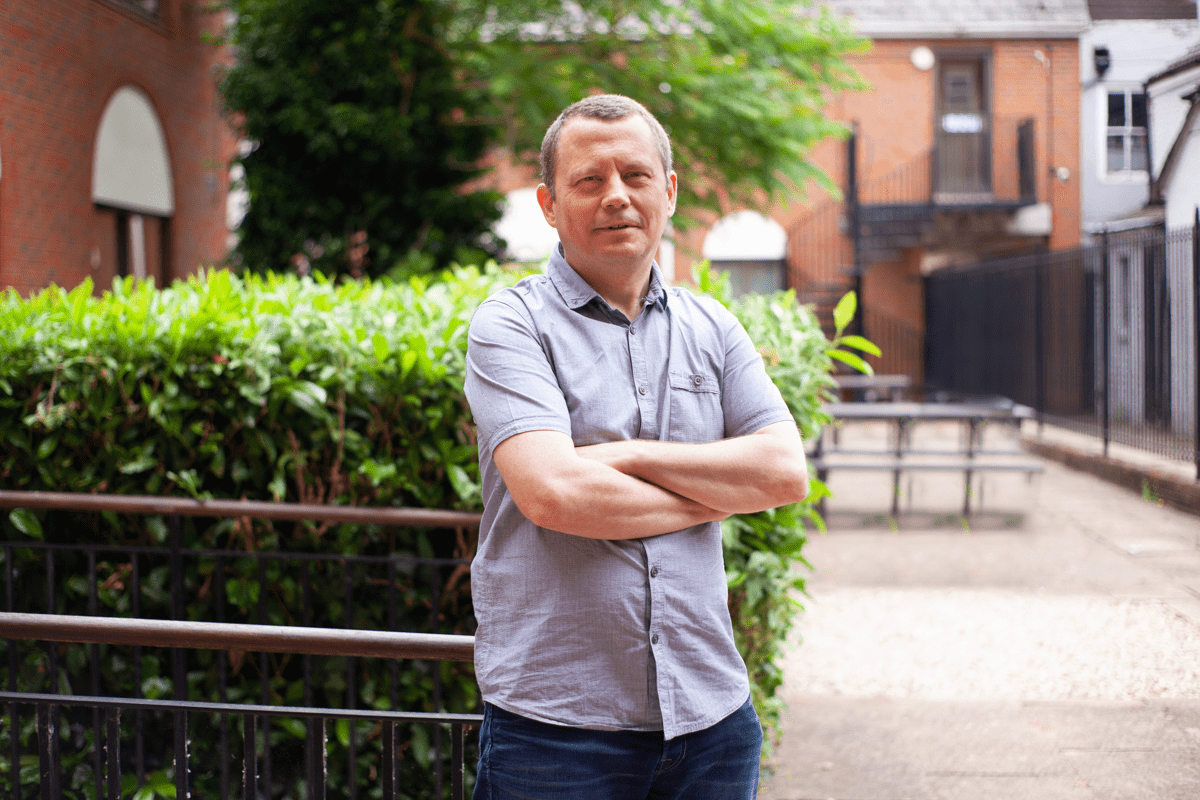 Richard Gibson, managing director of OutsideClinic
Today represents a milestone moment in the history of OutsideClinic, as we launch our biggest ever recruitment campaign to find a further 50 optometrists to join our talented team.
Over the next 12 months, we plan on growing our 75-strong optometry team by two-thirds (to 125) as we continue on our mission to change people's lives by delivering gold-standard eye care in the homes of the people who need it most. We're also looking to recruit a further 25 people to a variety of roles within our support and audiology teams.
We're expanding in response to record demand for our services amongst the over-65's - up 50% over the last six months - with our team of clinicians conducting over 100,000 eye and hearing tests in patients' homes in the last year.
With the over-65 population set to grow significantly, we know that the demand for our domiciliary optometry services will increase substantially in the coming years and we want to be prepared to meet it, while continuing to deliver the clinically excellent eye care our patients have come to expect from us.
As the original pioneers of optical care at home, we're offering optometrists a unique opportunity to truly make a difference by delivering a bespoke and personal service with real positive life- outcomes.
We know this by speaking to some of our clinicians, many of whom previously worked on the high-street, who tell us that domiciliary eye care with OutsideClinic is more interesting and rewarding and challenging than anything they've done before.
We promise industry-leading technology and many flexible working options, with no weekend working and the opportunity to choose the number of days you work, allowing you to spend more time with who you want to and your leisure pursuits. Importantly, we also offer our optometrists the time and support needed to provide a service that makes a genuine difference to the lives of our patients, by continually investing in them personally and professionally, and supporting their career development aspirations.
To bring to life the benefits and rewards that come with a career at the forefront of domiciliary eye care, we've created a series of short videos featuring our optometrists, some more recently joining us and others whose career has flourished with us. Take a look and listen to what they have to say here.
If you share our belief that clinically excellent eye care should be accessible and affordable to all and, like us, have a desire to change people's lives for the better, every day, we want to hear from you!
Over the next 12 months, we'll be regularly updating our careers page with the very latest roles we're offering. You can find details about our current job opportunities, as well as what it's like to work at OutsideClinic, simply by visiting outsideclinic.co.uk/optometry.
We hope we have piqued your interest and we hope to hear from you soon!