Extraordinary people. Extraordinary care.
We're the UK's leading domiciliary eye care provider and we're changing people's lives everyday.
Join the forefront of domiciliary eye care
Optometrist Kit
Our fantastic kit bag is lightweight and fits all portable equipment
Meet our optoms!
OC Optometrist, Kiran, loves being able to be mum and optometrist!
Meet our optoms!
OC Optometrist, Simon, loves getting his weekends back again.
Meet our optoms!
OC Optometrist, Steve, loves making a difference to patients lives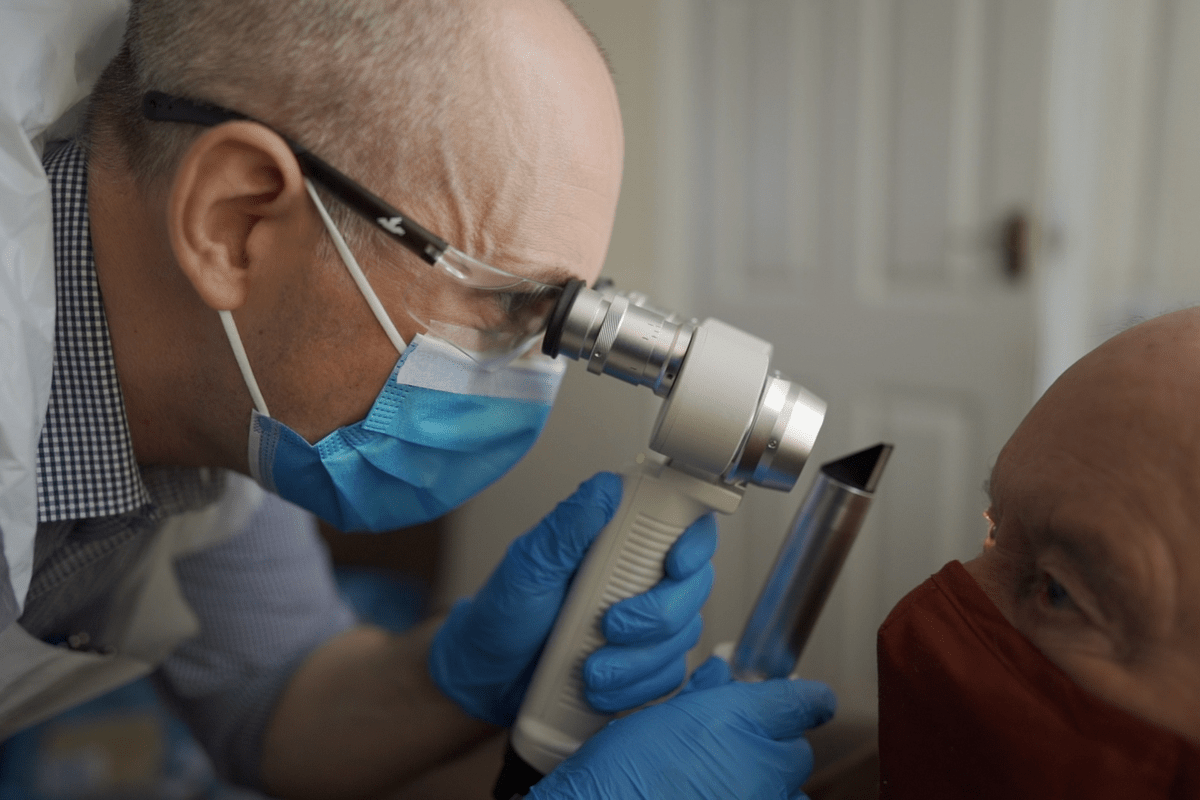 We founded OutsideClinic over 30 years ago with a single belief: that clinically excellent eye care should be accessible and affordable for all. If you share this belief and want to make a difference by delivering a truly bespoke and personal service with real-life positive outcomes to the lives of people who need it most then we'd love to hear from you. We're on the lookout for extraordinary people who will feel driven by our promise to provide gold standard eye care in the comfort of the home.
An amazing place to work Latest equipment
You may be mobile but your optics equipment will rival any high street practice (digital fundus camera, mobile slit lamp, I-care tonometer) and our industry-leading digital records system means no paperwork. Watch our OutsideClinic equipment video.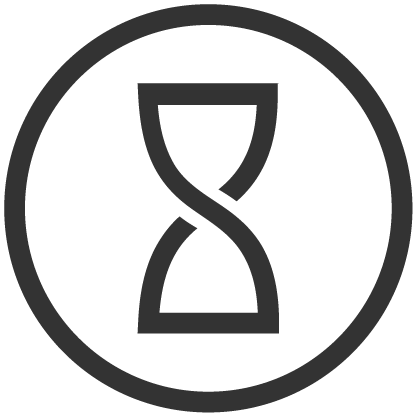 Unrivalled flexibility
We don't work weekends at OutsideClinic and you can choose the number of days you work too, allowing you to spend more time with family and on hobbies. We even have term-time contracts for parents.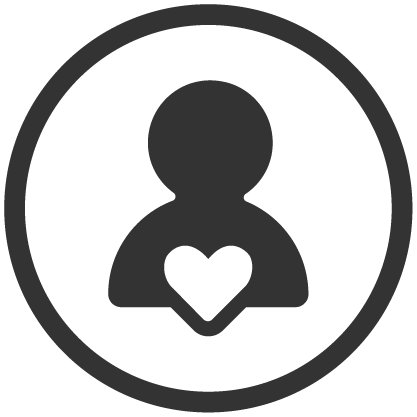 Time to make a difference
We listen and get to know our customers needs, never forgetting the privilege it is to be invited into their home. We make time for them by giving you longer appointments, so you have the space to make a real difference. Peer support
You are trusted to make autonomous decisions, but if you ever need a second opinion you can get one in minutes from the friendly optometrists in our always-available Professional Services Team - our 'optometrists next door'.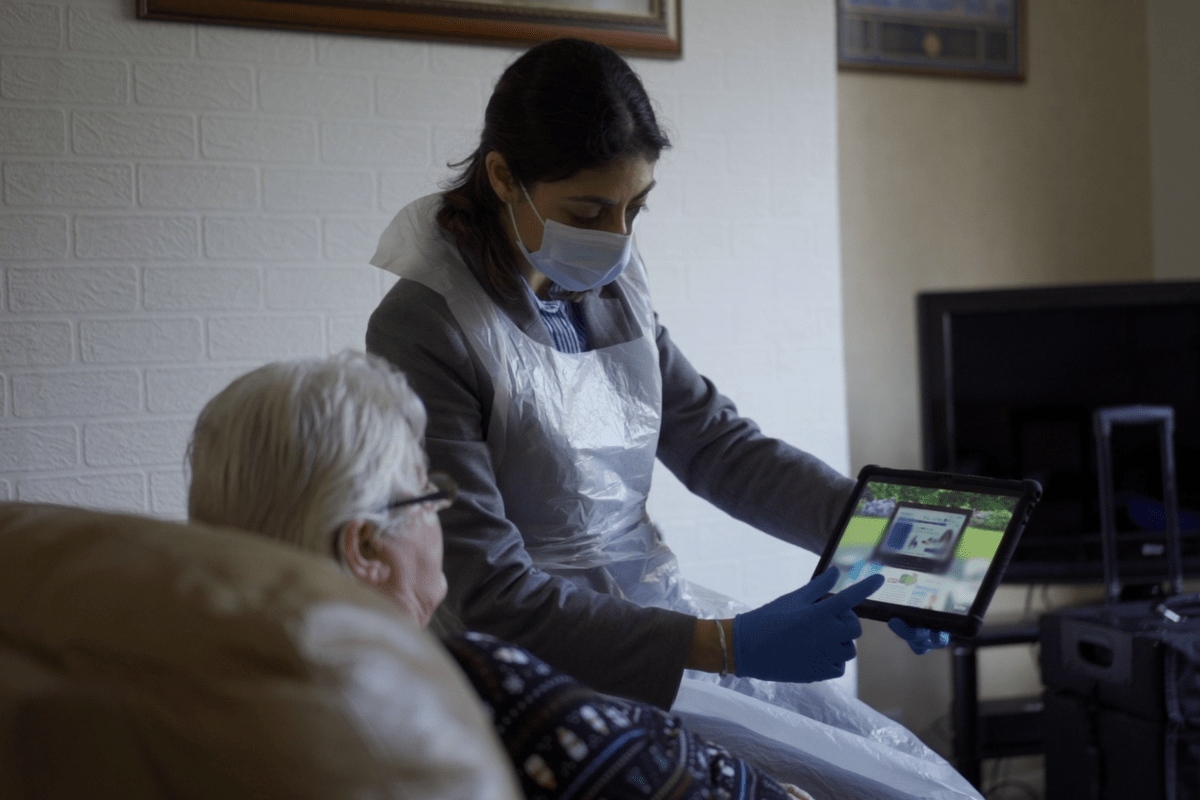 A unique opportunity
We're the original pioneers of optical care at-home, and we use the latest technology and processes to ensure we always stay ahead of the curve. Many of our more than 100 clinicians joined us seeking a new challenge after becoming tired of working on the high street. Now they tell us that domiciliary eye care with OutsideClinic is more interesting and rewarding than anything they've done before.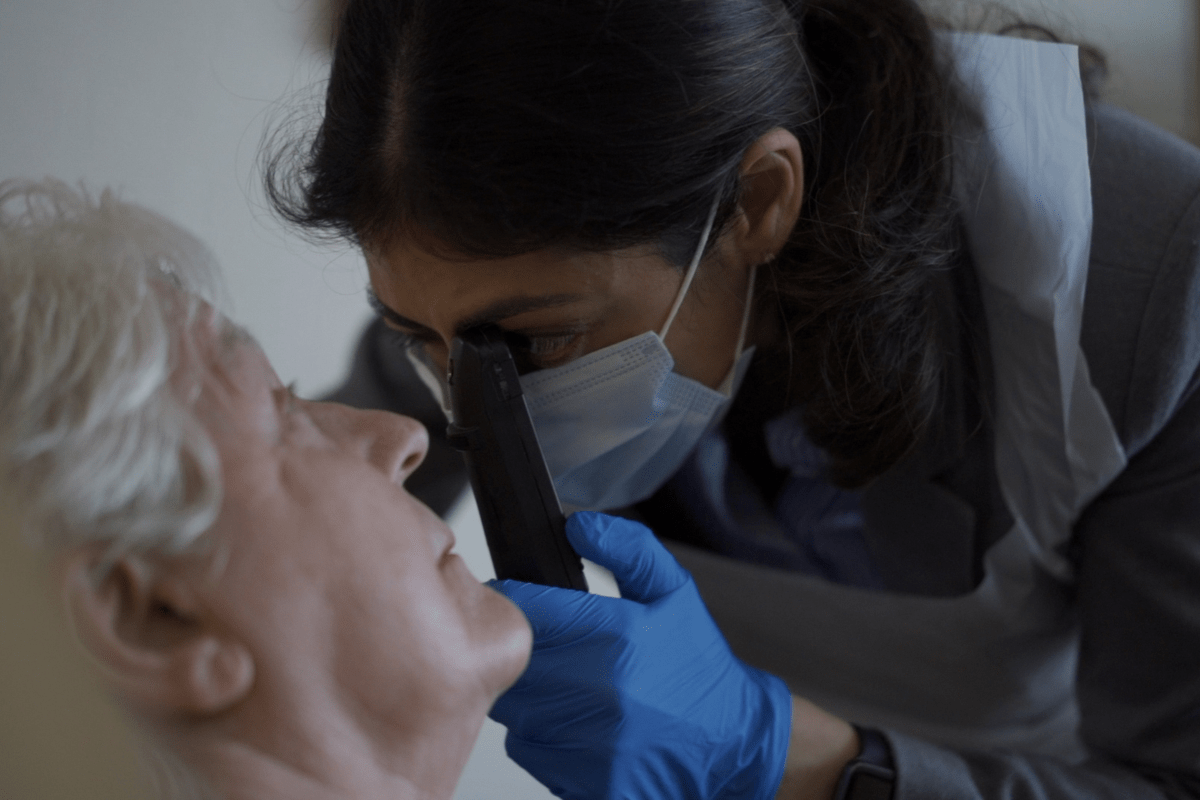 What's it like?
Join OutsideClinic and be at the forefront of domiciliary eye care. Deliver clinically excellent and accessible optometry services, empowering patients to embrace life to the fullest.

Our efficient head office team will schedule your patients, and you'll travel within a 50-mile radius of your home. Adjustments to your schedule will be made if needed due to traffic or appointment overruns.
With the latest mobile optics equipment, you'll offer a service comparable to high street practices. Our equipment is continuously improving and enables you to streamline your testing process.
As an expert, you'll make autonomous clinical decisions, with the option to seek a second opinion from our office-based optometrists when needed.
We support your development by investing in your CPD and providing time for exam completion, if necessary.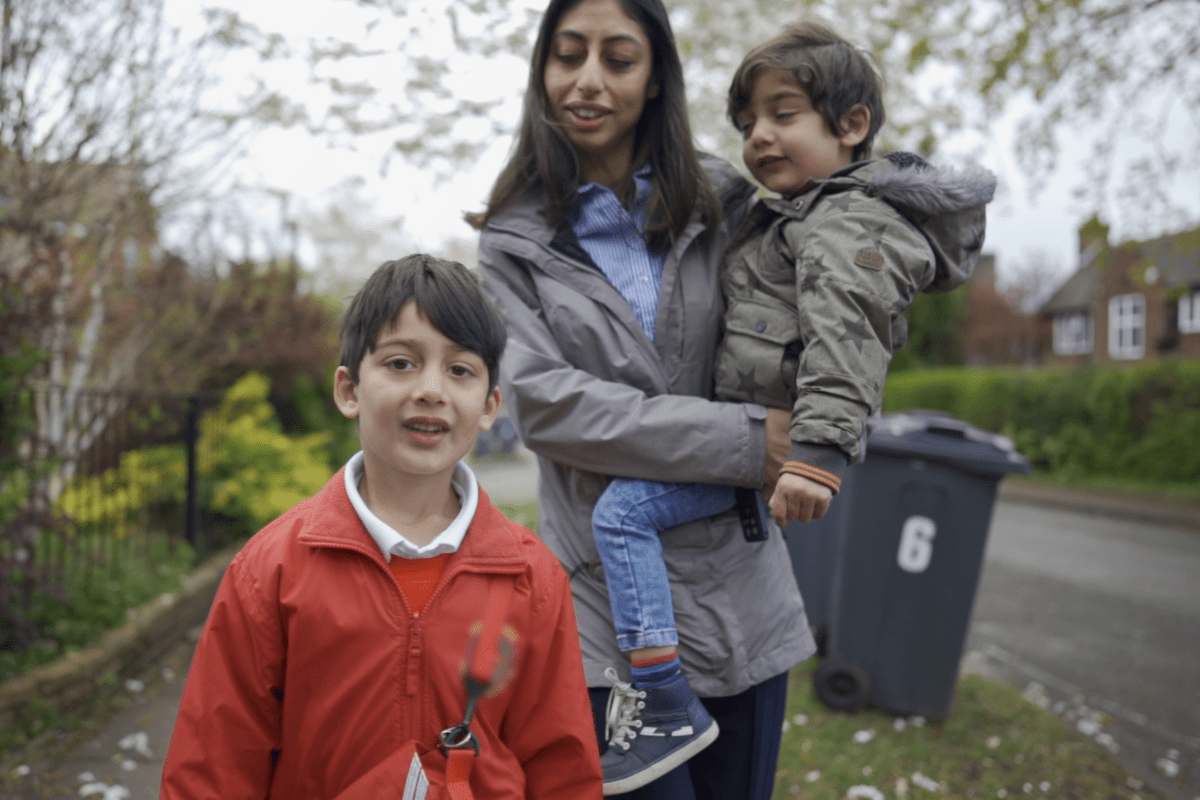 What we offer
At OutsideClinic, we not only offer a generous salary and weekends off but also a comprehensive range of benefits that truly enhance the lives of our colleagues. We understand the importance of work-life balance and prioritise your well-being.
In addition to competitive compensation, our benefits package includes private medical insurance, a company car, and an exceptional well-being initiative. We believe that taking care of our team is essential, both within and outside the workplace.
Every single day, our dedicated professionals at OutsideClinic works tirelessly to make a meaningful impact on people's lives. We are driven by our ambition to support our colleagues in all aspects of their lives. We recognise that your well-being and happiness are key to delivering the best possible care to our patients.
We encourage you to explore the full range of benefits we offer by visiting our perks & benefits page via the link below. At OutsideClinic, we go above and beyond to ensure our colleagues are well taken care of, enabling them to thrive both professionally and personally.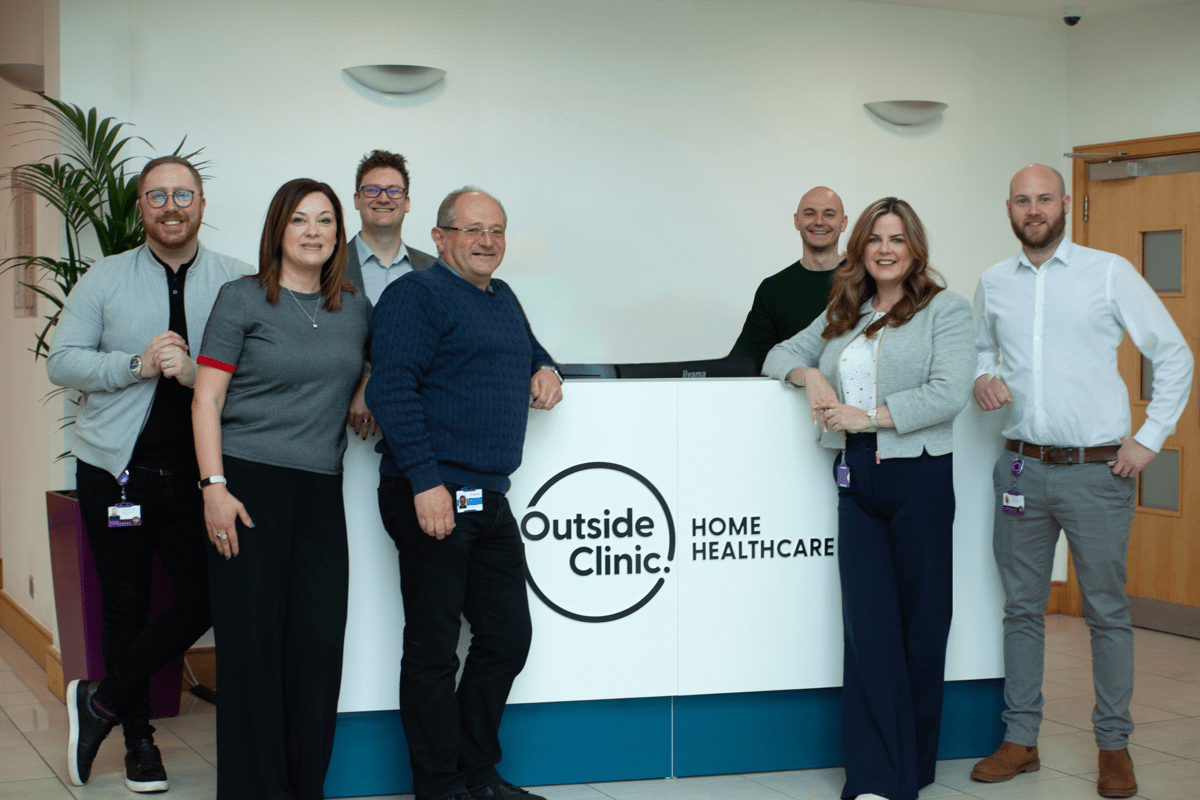 Our dedicated regional support team
At OutsideClinic, our robust support structure empowers optometrists and ensures their success. Led by knowledgeable regional managers, each region benefits from valuable insights, best practices, and assistance in overcoming challenges. Our managers foster a positive and collaborative environment, providing the necessary resources for optometrists to excel.
Complementing the regional managers, our team of coaches works closely with optometrists to enhance their skills and knowledge. Through personalised guidance, professional development opportunities, and ongoing support, our coaches help optometrists continually improve and stay at the forefront of their field.
At OutsideClinic, we believe in the power of teamwork. Our dedicated regional structure team plays a vital role in supporting and nurturing optometrists, enabling them to deliver exceptional care. With their guidance, our optometrists thrive, leaving a lasting impact on the lives of those we serve.
Discover Domiciliary and the Opportunities Available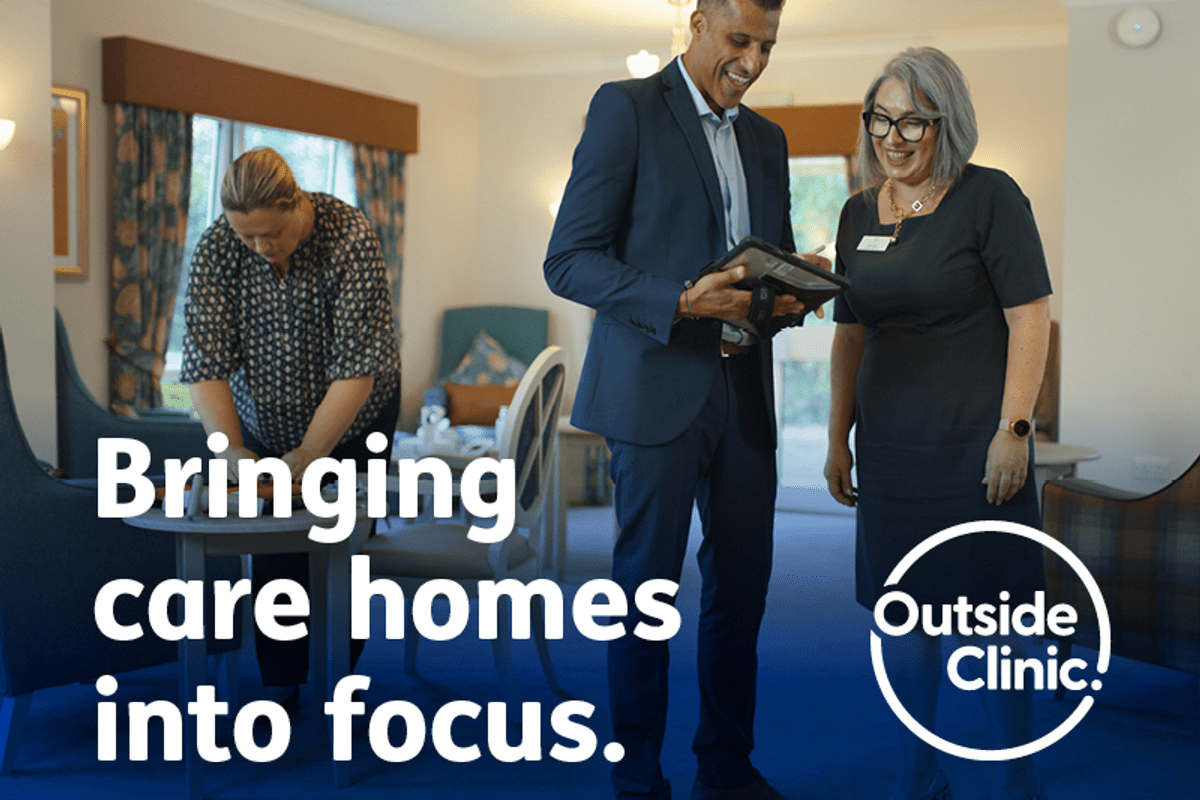 Watch our Care Home Optometry Video Series
At OutsideClinic, we've transformed the lives of over 70,000 care home residents in 2022 and we want to help even more people by expanding our care home team by 70%. We're on a mission to reach the hearts of more residents in need of essential eye care attention. And we want you to join our mission. Check out our latest video series shining a spotlight on care home optometry - CareHomeOptometry - OutsideClinic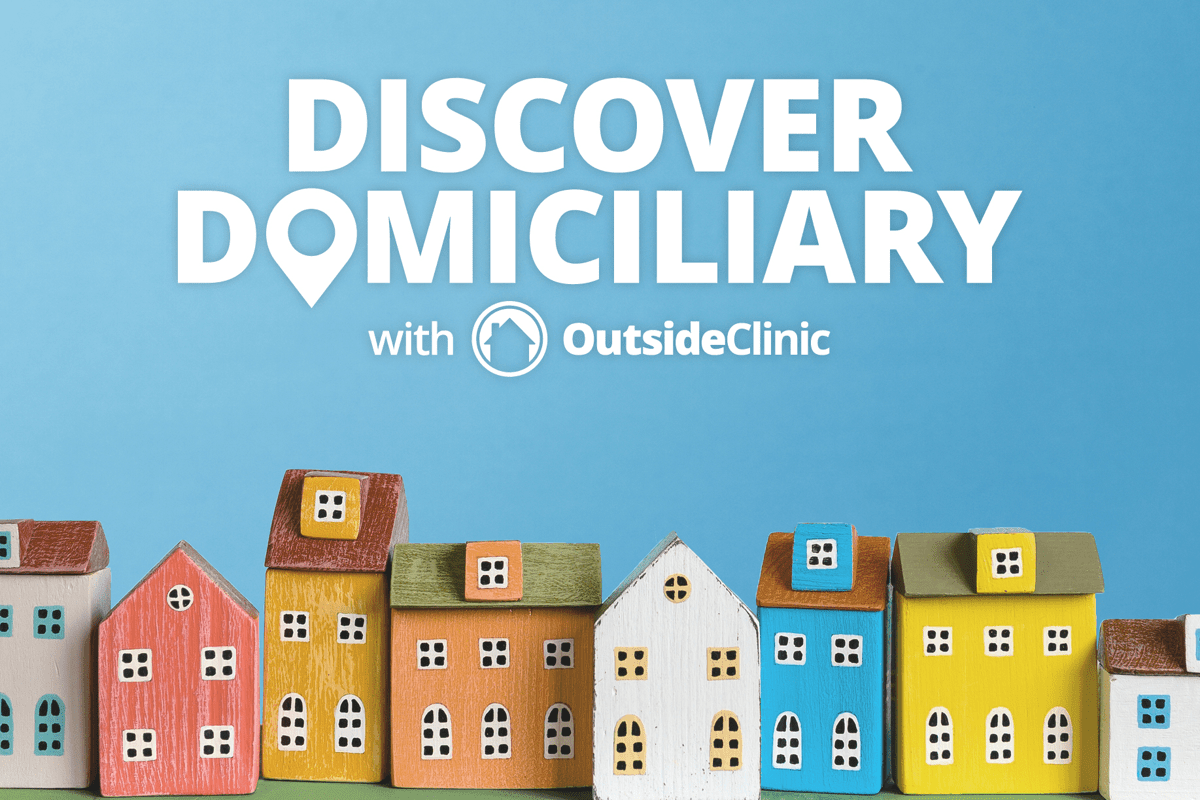 Discover Domiciliary
Did you know that a recent GOC survey revealed that domiciliary is the most satisfying area of optometry to work in? If you are new to domiciliary and want to learn more you can watch our online discover domiciliary series to get a 360-degree view of what it's like. We'll be spotlighting all the opportunities and benefits that come with a career in the fastest growing area of optometry. Watch by clicking the button below.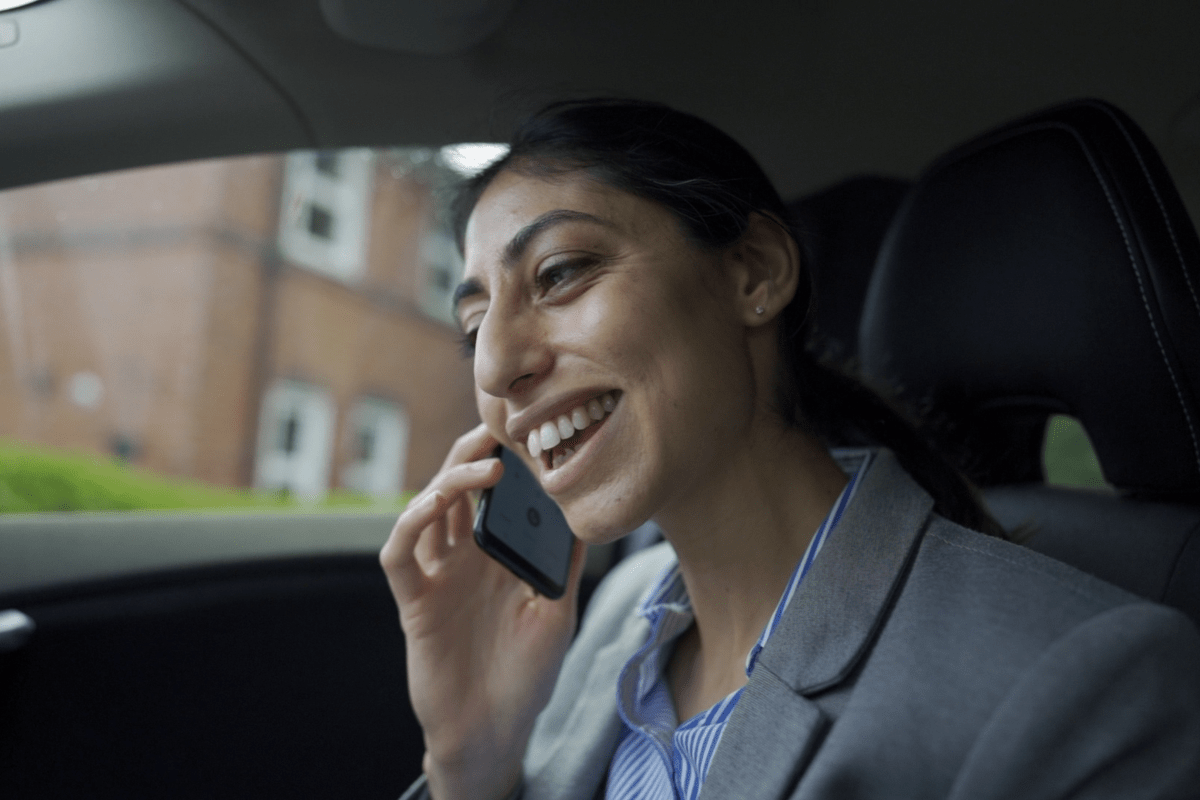 Our Joint Venture Partnerships
We have launched Joint Venture Partnerships, giving ambitious and patient-centred optometrists like you the change to run your own company, backed by the best support team in the business.
Find out how you can combine a rewarding career delivering life-changing care with a range of support benefits, including guaranteed client acquisition, comprehensive marketing support and ongoing business developments.
Click here to learn more or download our brochure below.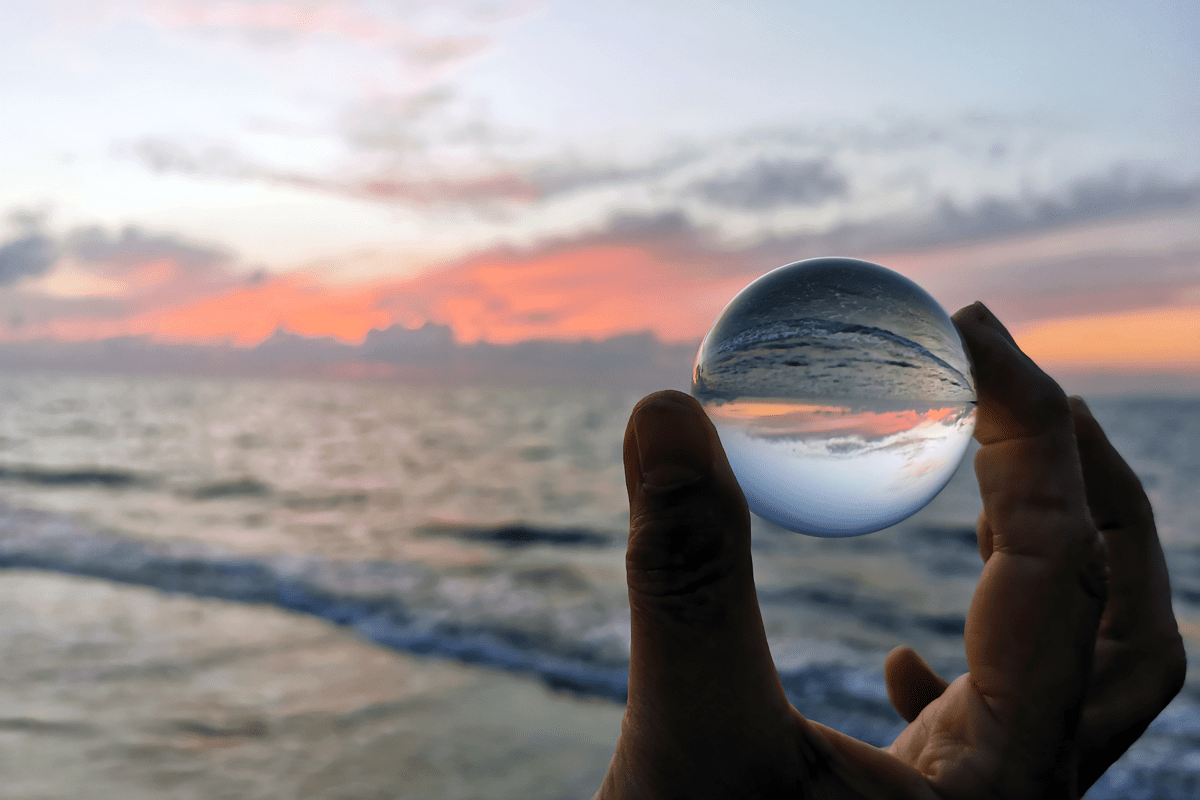 Vision in Motion
Join us as a National Optometrist earning £80k - £100k
Are you an optometrist seeking a career that breaks the mould? Discover our innovative National Optometrist role at OutsideClinic, a unique opportunity that puts 'Vision in Motion'. This position offers the chance to travel across the UK, bringing essential eye care services to communities where they're needed most. But it's about more than just conducting eye tests. As a National Optometrist, you'll be improving lives, making a real difference, and embodying our ethos of care without boundaries. Plus, you'll enjoy a competitive salary and the opportunity to see the country in a whole new light. Intrigued? Click here to learn more about how you can redefine your career and transform lives with the 'Vision in Motion' that is the National Optometrist role at OutsideClinic.
About OutsideClinic
The UK has an ageing population. And as we age, quality eye and hearing care becomes increasingly more important to our quality of life. That's why it's our mission to extend the highest quality health care services beyond the high street. To make these essential services more accessible, more personal, and more effective.
More than 35 years since our inception, we are now the UK's leading home eye and hearing care provider. OutsideClinic brings together a team of over 500 dedicated health care professionals, conducting well over 200,000 home clinics each year.
With the support of the Optimism Health Group and the recent acquisition of Visioncall, we continue to grow to meet the growing demand for outstanding care. We're always looking forward, seeking new ways to develop our business and practice so we can provide extraordinary care to those who need us the most.