Joint Venture Partnerships
Working together to build and grow your own optometry business
Your ambition. Our support
In a move that could transform the domiciliary eye care industry, OutsideClinic has launched Joint Venture Partnerships (JVPs), giving ambitious, committed, patient-centered optometrists like you the chance to run your own company, helped by the best support team in the business.
The new opportunity means that you can now combine a rewarding career where you deliver genuinely life-changing care with running a business where you benefit from guaranteed client acquisition, comprehensive marketing support and ongoing business development - all of which are included in the package.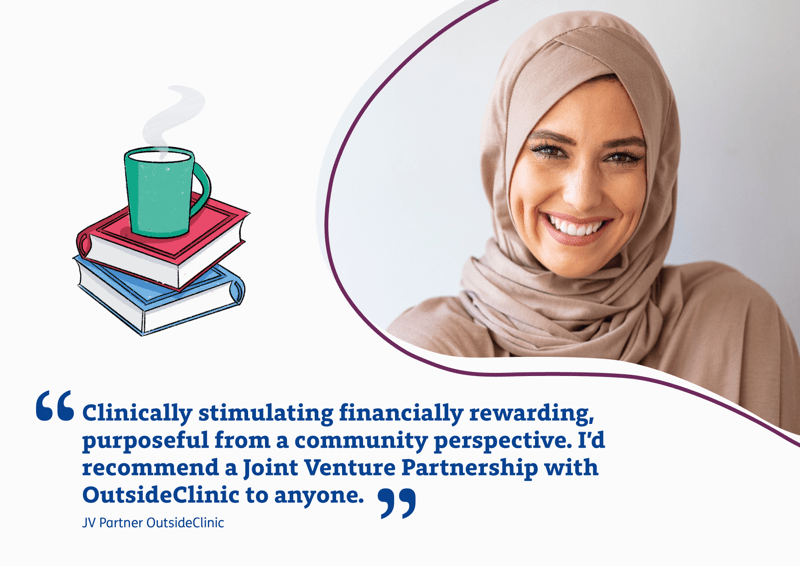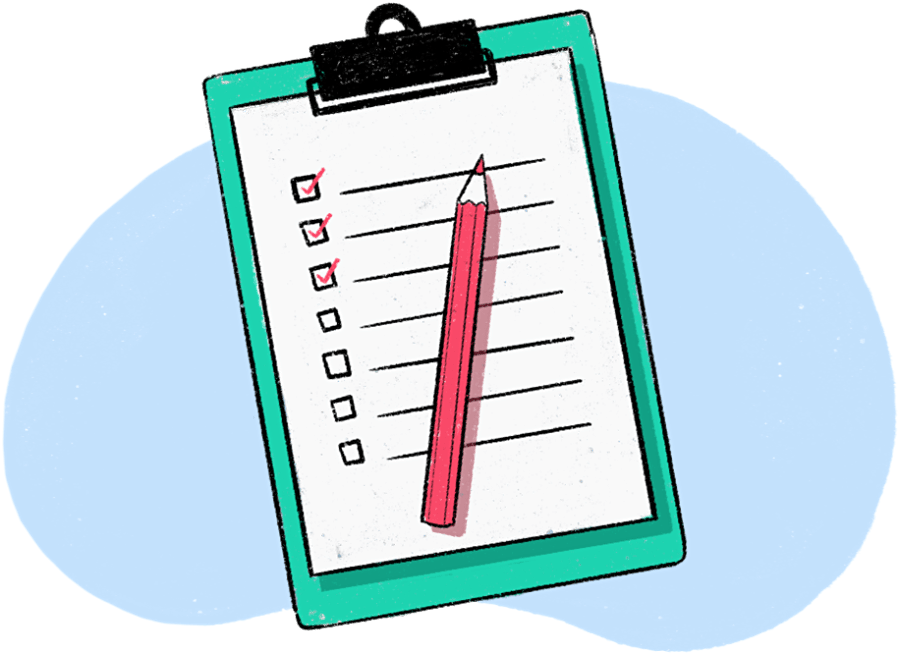 The benefits of becoming a Joint Venture Partner
As a joint venture partner, we give you the flexibility to manage your own day and the time and support needed to deliver excellent care to the people who need it most, as well as a vast range of benefits that come with a career at OutsideClinic. These include:

Guaranteed client acquisition
Industry-leading technology
Opportunity to really use your clinical expertise and develop it further through our CPD programme
Comprehensive business mentoring and development support
Sales, marketing and accountancy support
HR, legal and contracts support
Customer services support
Patient and diary management
Clinical and administrative support provided by our award-winning professional services team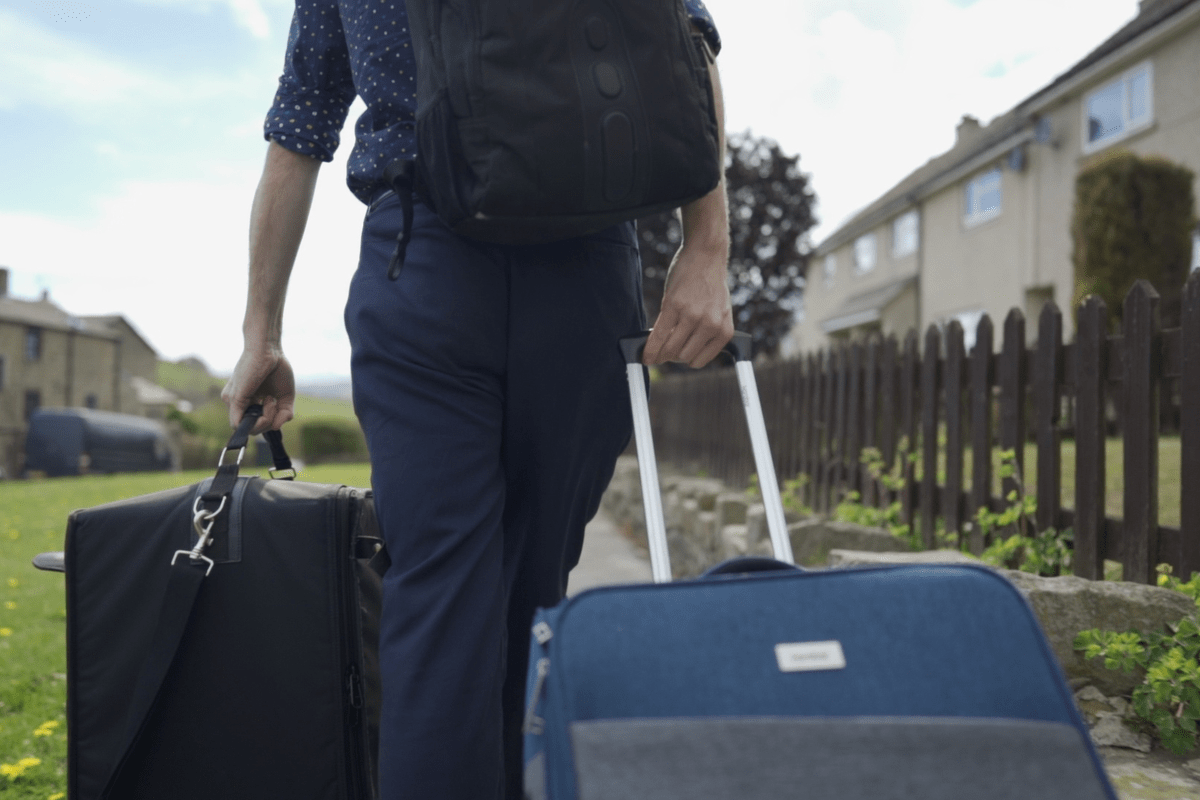 More freedom and opportunity with your own business
OutsideClinic partnerships offer optometrists the flexibility to manage their own day. You'll have the freedom of working in the community instead of being stuck in a test room. You'll also have the opportunity to use your clinical expertise and develop your knowledge through our industry-leading CPD programme, guaranteeing that you'll make a genuine difference to every patient you see. There's also no weekend work, helping you to achieve a better work-life balance.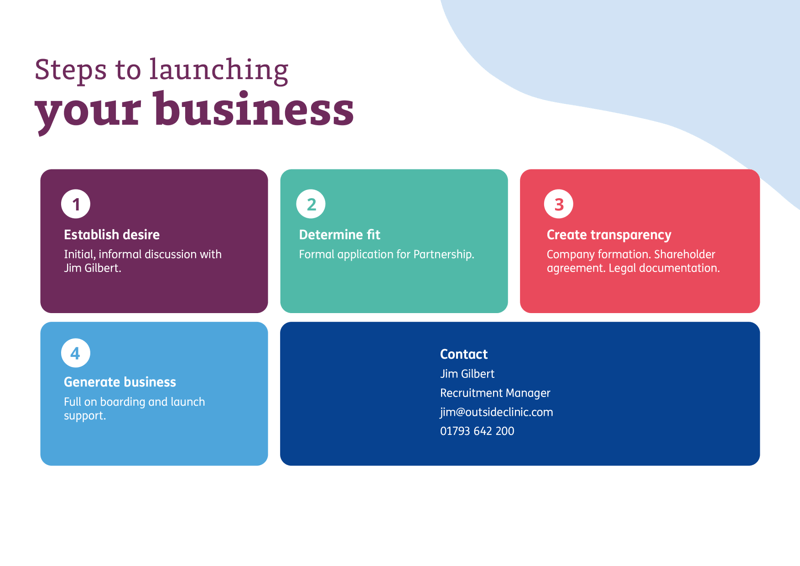 Hear from one of our existing partners
OutsideClinic's excellent support infrastructure takes a lot of the stress out of running my own business and means I'm able to focus on what I do best - making a real difference to patient's lives through excellent eye care. I have all the benefits that come with being able to manage my own day, and I'm able to take advantage of OutsideClinic's industry-leading support services such as finance, HR, IT and marketing. Outside of work, I enjoy the lifestyle benefits that come with not working weekends and I'm seeing the fruits of a pay structure that rewards me for my hard work and ambition, meaning I can do more with my free time.

Linda Marriott

Joint Venture Partner
No domiciliary experience? No problem
Our Joint Venture Partnership opportunities are open to all optometrists, and while domiciliary experience is preferable, it's not essential. It is an opportunity for patient-centred individuals passionate about delivering excellent eye care to those who most need our help. We have pathways for anybody new to domiciliary, and we provide comprehensive training and ongoing support to anybody new to starting a business.
Our jobs
If a Joint Venture Partnership isn't the right fit for you at the moment, don't worry! We have lots of exciting opportunities waiting for passionate optometrists like yourself who are committed to making a meaningful impact. Take a look at our extensive job listings below and discover the perfect match for your aspirations.
About OutsideClinic
The UK has an ageing population. And as we age, quality eye and hearing care becomes increasingly more important to our quality of life. That's why it's our mission to extend the highest quality health care services beyond the high street. To make these essential services more accessible, more personal, and more effective.
More than 35 years since our inception, we are now the UK's leading home eye and hearing care provider. OutsideClinic brings together a team of over 500 dedicated health care professionals, conducting well over 200,000 home clinics each year.
With the support of the Optimism Health Group and the recent acquisition of Visioncall, we continue to grow to meet the growing demand for outstanding care. We're always looking forward, seeking new ways to develop our business and practice so we can provide extraordinary care to those who need us the most.