What it's really like to work as an optometrist in the domiciliary sector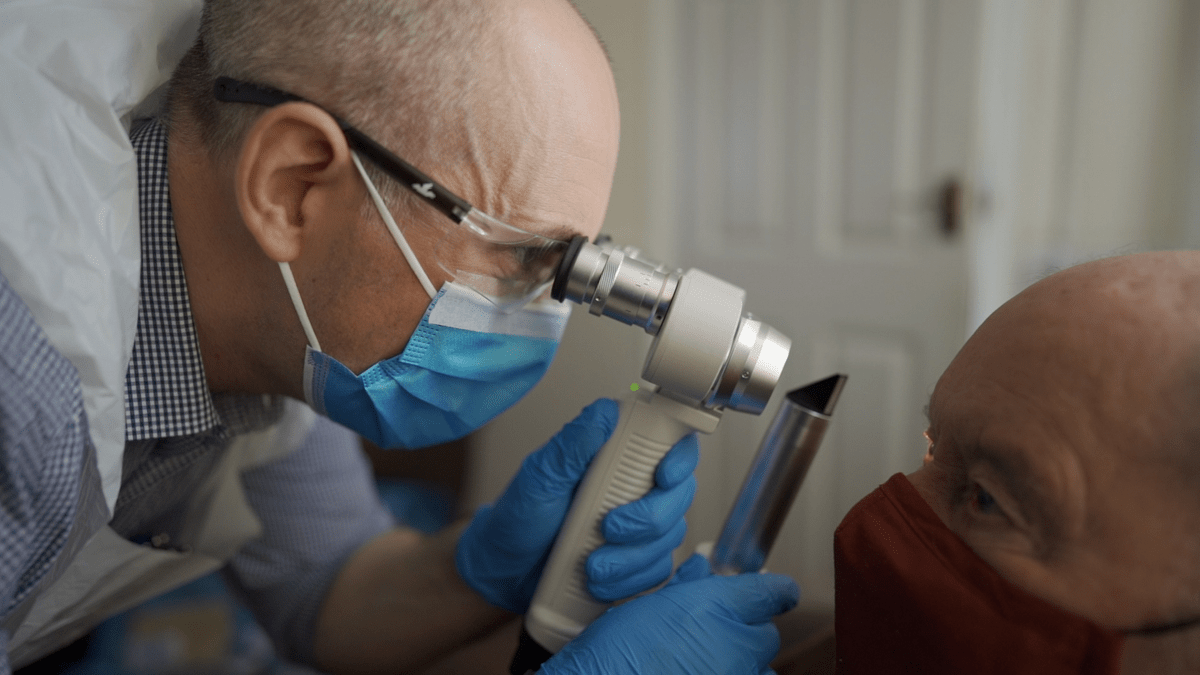 14 years ago, when someone first asked me if I wanted to work in the domiciliary sector, my immediate reaction was, 'no, why on earth would I want to do that?'.

After all, I knew nothing about it.
In the three years I had studied optometry at university, not a single mention had been made of domiciliary. It was like it didn't exist.
But the more I learnt about the sector and the opportunities it offered, the more interested I became. And I eventually took the job as an optometrist with OutsideClinic, the UK's biggest domiciliary eye care provider.
14 years later, I'm still with the business and I can honestly say that switching from the high street to domiciliary was the best decision I ever made.
I'm still grateful to that person who first opened my eyes to what working in the sector is really like, so much so that I'm on a mission to do the same, raising the profile of domiciliary amongst optometrists.
At the start of the Covid pandemic, I created a virtual Domiciliary Experience lecture aimed at optometry students, that explains what domiciliary is and the types of patients encountered, as well as showcasing parts of an eye test.
I invited universities to incorporate it into their virtual teaching programmes during the pandemic. Since the end of the last lockdown, I've also had the opportunity to deliver it in-person to students at a range of universities including Bradford, West of England and Central Lancashire.
In addition to the lecture, I've also been running a series of Zoom sessions with students, providing them with a unique opportunity to watch me conduct a live domiciliary examination. I'm able to demonstrate a complete eye examination, including symptoms and health checks, fundus camera examination, plus dispensing and discussion about low vision aids.
The reaction to these sessions has been brilliant – with students at the University of Bradford recently citing the Domiciliary Experience lecture as their most enjoyable session of the year.
For a lot of students watching either the lecture or Zoom session, it's the first time they've ever thought about working in the domiciliary sector and they are amazed at what we're able to do and the high-tech equipment we have access to.
Their surprise is not unexpected. There are lots of myths about what domiciliary services do and do not involve and what the equipment is like. But the reality of working in the sector is very different.
Optometrists at OutsideClinic have access to the very latest high-tech equipment, including a digital fundus camera and portable slit lamp. On top of that, the company's award-winning professional services team is always available to provide any additional support, such as a second opinion, should it ever be required.
You get to swap the darkened room of a high street optician for getting outside in the fresh air, which is great for wellbeing. What's more, you get to spend longer with your patients (up to an hour normally) and you're more likely to see referable conditions – and, through those referrals, make a real difference and even save people's sight.
Work-life balance has never been more important, with the most recent GOC Registrant Survey 2021 revealing that almost 40% in the profession, particularly optometrists, are planning on reducing their hours. I believe working in the domiciliary sector offers the balance that people are looking for. OutsideClinic's optometrists don't work weekends, and the company has introduced a range of flexible contracts, including a School Hours Contract that allows optoms to do school drop-offs and pick-ups, as well as Term-Time Contracts that enable them to work only when their children are in school, ensuring they have the same holiday schedule.
There's never been a better time to come into domiciliary either. Surging customer demand for home eye care services has meant that domiciliary is now the fastest growing area of optometry. And with huge growth expected in the sector over the coming years, more optometrists than ever are required to meet this soaring demand.
If you're interested in experiencing first-hand what a day in the life of an OutsideClinic optometrist looks like, it's well worth taking advantage of the taster days we offer.
And if you're interested in me delivering the Domiciliary Experience lecture or Zoom session to your optometry students, I'd love to hear from you at simon.raw@outsideclinic.info.