A massive congratulations to our Professional Services Optometrist, Simon, who hiked 26 miles in extreme heat - all to raise money for Macmillan Cancer Support at the weekend. 
Simon really took advantage of OutsideClinic's weekends off by raising over £1000 for such a great charity - walking from Alnwick Castle to Bamburgh Castle along the Northumberland Coast's beautiful beaches and fishing villages. 
After cancelling the event due to the pandemic last year, over 2000 participants took part, with many unfortunately unable to finish due to the soaring temperatures.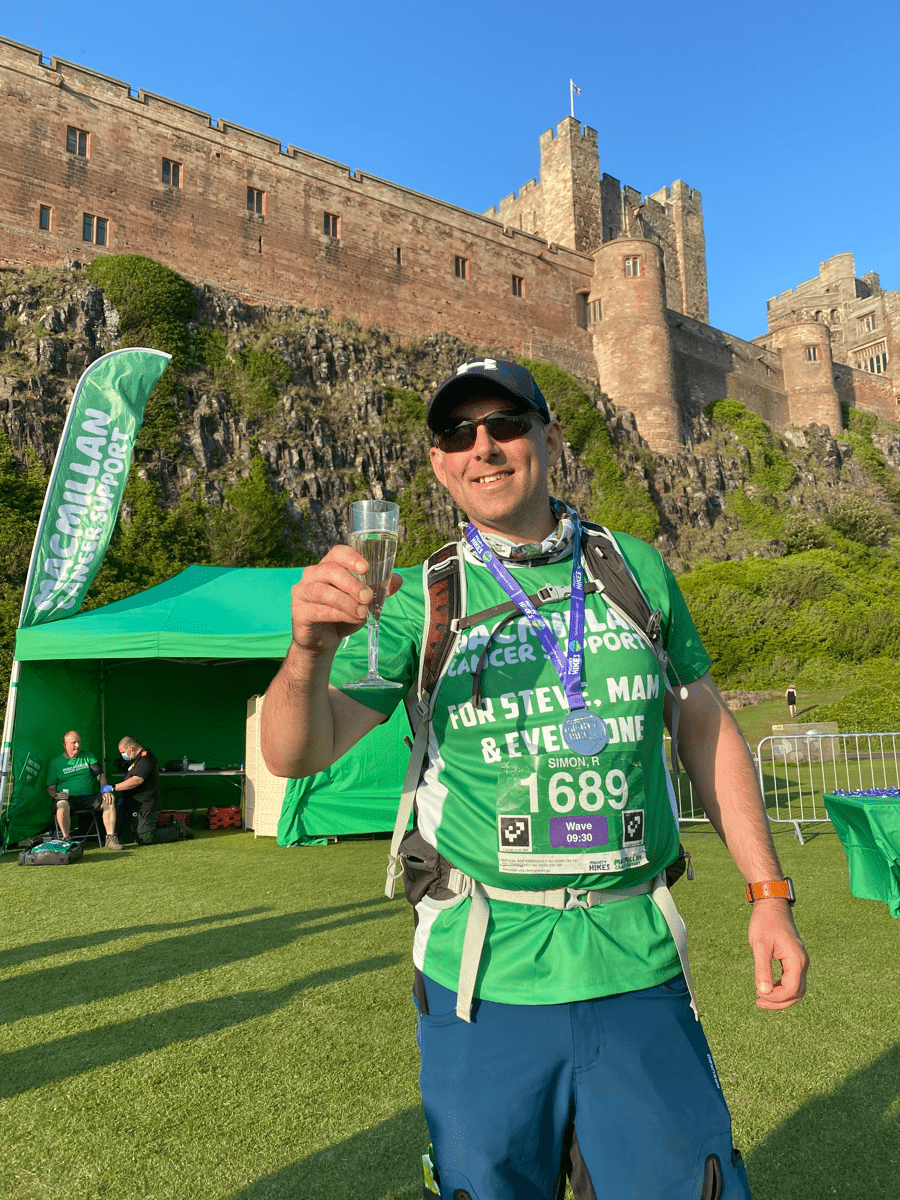 Simon managed to finish in 9 hours and 52 minutes but faced many hurdles along the way. "I have blisters on my little toes but nothing compared to many of my fellow hikers. The heat meant as soon as you changed socks, they were sweaty and less comfortable. I used four pairs of socks and drank seven litres of fluid. By the end, I was still dehydrated, and my skin was hot. As soon as it was over, I stripped down to my shorts and went to sit in the North Sea," said Simon. 

"Despite all these hurdles, I really enjoyed my day. I met and talked to many people along the route and heard some amazing stories of the loss and survival of cancer. If there is one thing that Brits do well, it is community spirit. Everyone helped each other. People gave up water and hydration tablets to those more in need, and the pretty busy medics were fabulous. I am truly humbled to have been part of this, and it was my hardest challenge yet." 
Macmillan Cancer Support is a UK charity close to many people's hearts, including Simon's. They include a collection of supporters, professionals, volunteers and campaigners who together help everyone with cancer live life as fully as they can. Visit Macmillan Cancer Support (Macmillan Cancer Support) for more information or support. 
Well done, Simon, for using your weekend for such a great cause, and we are looking forward to finding out what challenge you have planned next.