Clinical vs. Commercial balance - What is Super Optometry?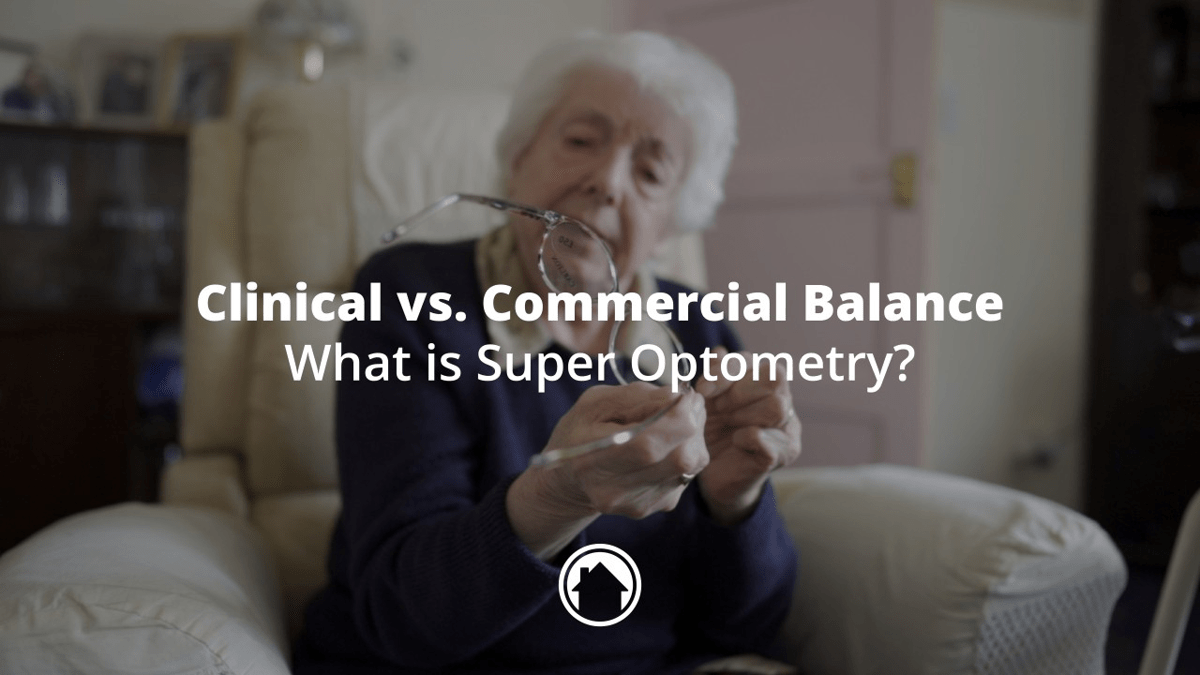 We know how important it is for a business to provide the best customer care balanced with a great commercial outcome so that the company can not only survive but also thrive. So, where does this leave you, the optometrist? Some roles are purely clinically focused but are often at the lower end of the pay scale. Others pile on the pressure with huge sales targets and leave you longing for more. 
So how do we find that balance at OutsideClinic?
Well, first, we take off the pressure and give you all the tools you need to provide a clinically excellent service to customers at home. You'll have access to portable versions of equipment found in high street practices. Then, once you have spent time getting to know your patient, with no rushing or time limits, you will be positioned to know exactly what will help them improve their vision and their quality of life - is it new varifocals to help them with everyday tasks at home? Is it a separate pair for reading their favourite books? The clinically led dispense, within their home environment, will ensure your patient gets exactly what they need, with your focus being on them and offering the best possible solutions – we provide thorough training if you need to brush up on these skills, don't panic!
As the optometrist carrying out the eye test and seeing it through to the dispense, this gives your patient confidence in you and trust in your clinical recommendations, ensuring you both get the best possible outcome. And for this, we reward you well by offering industry-leading salaries, commission, and other benefits.
This is how we find balance - do you want the perfect balance too? 
Call us for more information about our optometrist roles on 01793 648 607.